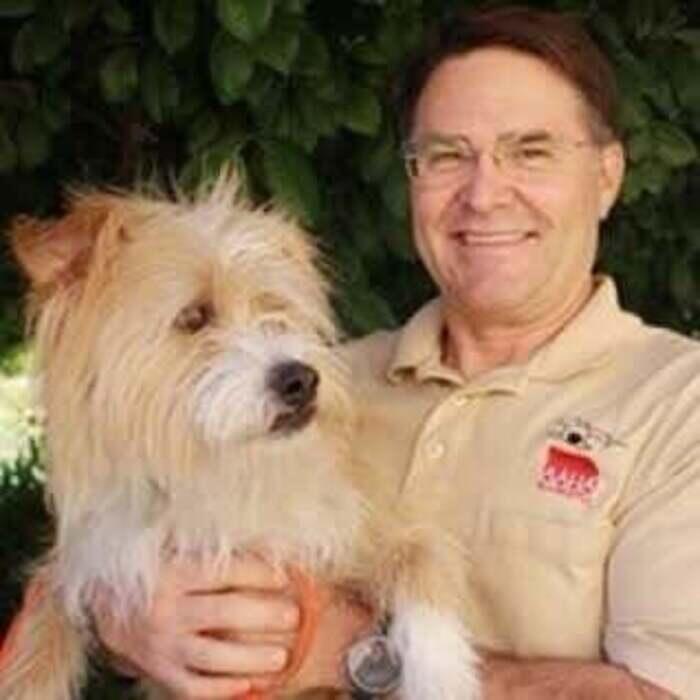 Dr. Hess, DVM
Dr Hess graduated from NAU summa cum laude with BS degrees in zoology and chemistry. He then went to UC Davis for his DVM. He practiced two years in Vacaville with his first mentor, Warren Myers, VMD. In 1982 he went full time with Peter Morse, DVM at SVH.
In 1987 he bought into SVH and then, when Dr Morse retired in 2006, he purchased the other half of the practice and the property. Dr Hess views SVH as a technologically advanced hospital with highly skilled doctors and support staff. More than the tools to practice the high quality of medicine, our compassionate, committed and professional team is the core of our being. We are extremely proud of the work we do for all the pets and their caregivers in our community.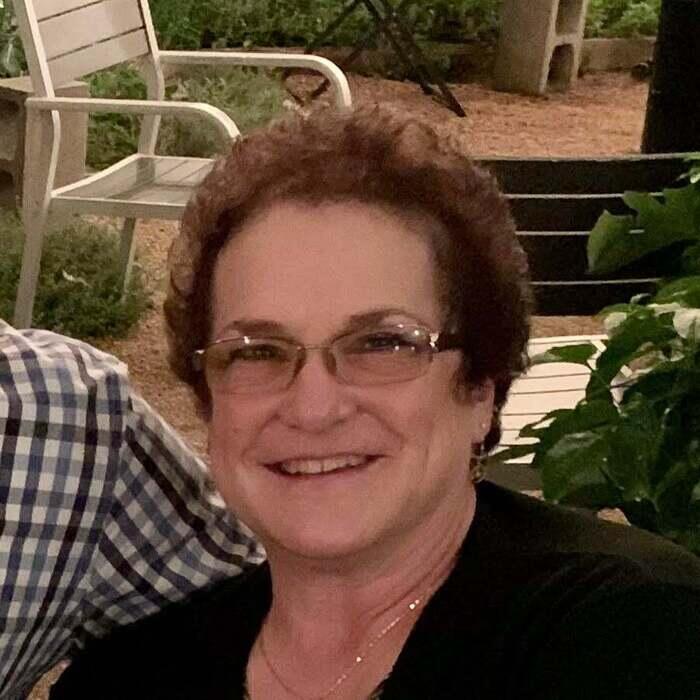 Mara Bleviss, DVM
Associate Veterinarian at SVH since 1986 (45 years!) DVM from UC Davis Married 1992 to Michael Edwards 3 adult children: Nathan, Hannah and Jacob Professional interests: internal medicine/critical care, soft tissue surgery, rabbit medicine/surgery Hobbies: cooking, gardening, traveling, hiking, any event with family. I currently have 2 rescue dogs, 4 cats, 1 noisy bird and a fish.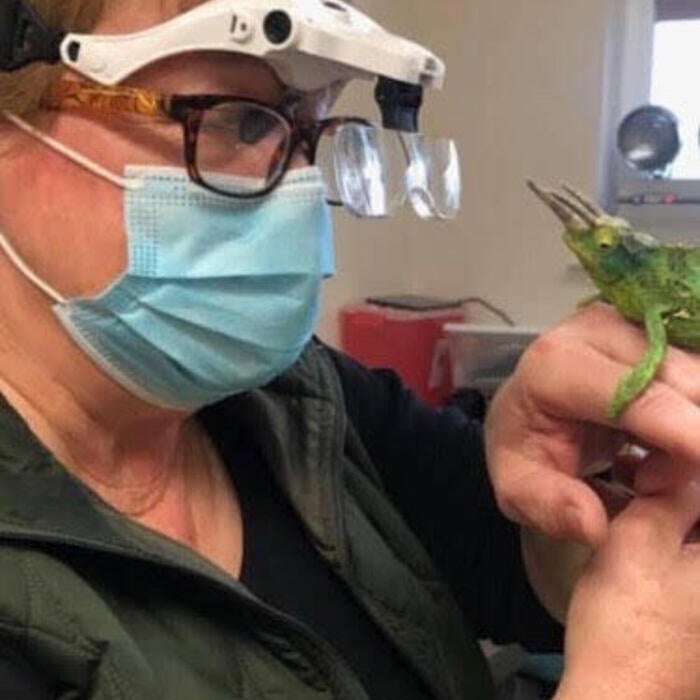 Julia Campbell, DVM
Dr. Julia Campbell has been practicing at SVH since 1995. She had a nomadic childhood as she grew up in a military family. After graduating from Mount Holyoke College in Massachusetts, she moved to the West Coast. An interest in science led her to UCSF where she worked in the Physiology Dept and at the Brain Tumor Research Center. Eventually, she applied to both human and veterinary medical schools. Veterinary medicine was her greater passion and she obtained her veterinary degree from UCDavis. Her professional interests include canine/ feline internal medicine especially gastroenterology and critical care. She has been boarded in canine/ feline medicine by the American Board of Veterinary Practitioners (1995-2015). Another major interest has been avian and exotic medicine. Currently she lives in Napa with one of her senior toy fox terrier rescues, Petie and two cuddle bug cats ( Harry and Cassie). Outside of work, she enjoys travel, birdwatching, kayaking, and collecting /growing succulents and cactus.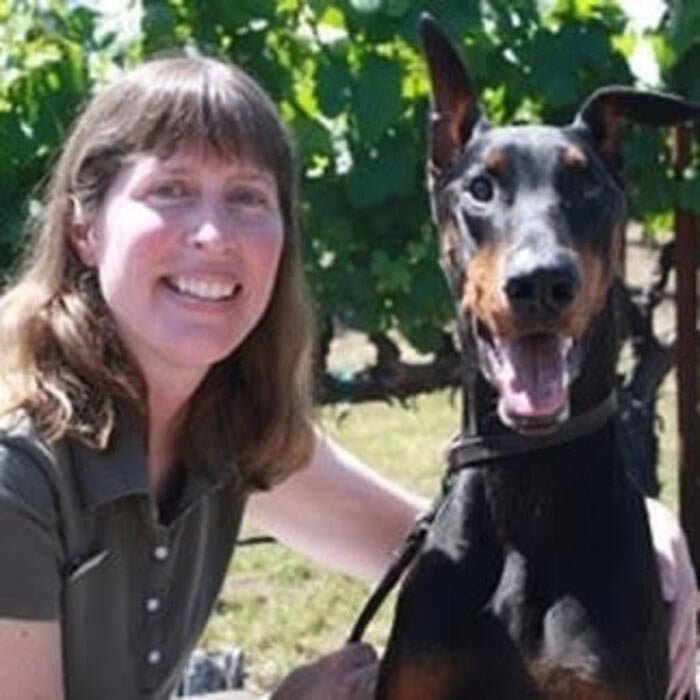 Shelley Flowers, DVM
Dr. Shelly Flowers joined SVH in June of 1996 after graduating from UC Davis Veterinary School. She grew up in San Diego with a family that always had a variety of pets. Her interest in animals began at a very young age and was fostered by having many animal related activities in the area including a variety of nature-related classes during the summers at the Natural History Museum, visiting the Zoo, Wild Animal Park and Sea World. Her father grew up on a ranch in southeastern San Diego County and many times during the summers the family would go back and visit family friends on their ranches. Shelly attended UC Riverside and obtained a B.S. in Biology in 1991, then attended UC Davis receiving her DVM in 1996. As a veterinarian, she is there to help families keep their pets as healthy and happy as possible. It is a blessing to be with a family each step of their pet's life.
Shelly is married to Eric who loves car rides, listening to music and flying. Currently, she has two pets. Sundae was adopted from Silverado after she had been abandoned. She recently celebrated her 16th birthday. She is a feisty long hair torti cat with a tortitude! Luckily she has mellowed with age, but she will still give a good bite or kick if she is not happy about something. And then there is Gage our 3 year old Doberman who is very full of life and always into mischief. His hobbies include going for walks, enjoying car rides, chasing squirrels out of the yard, picking up couch cushions and carrying them around the house and when you are not looking eating cat toys and pulling the stuffing out of the furniture. In her free time, Shelly enjoys reading, genealogy research, gardening, and hiking.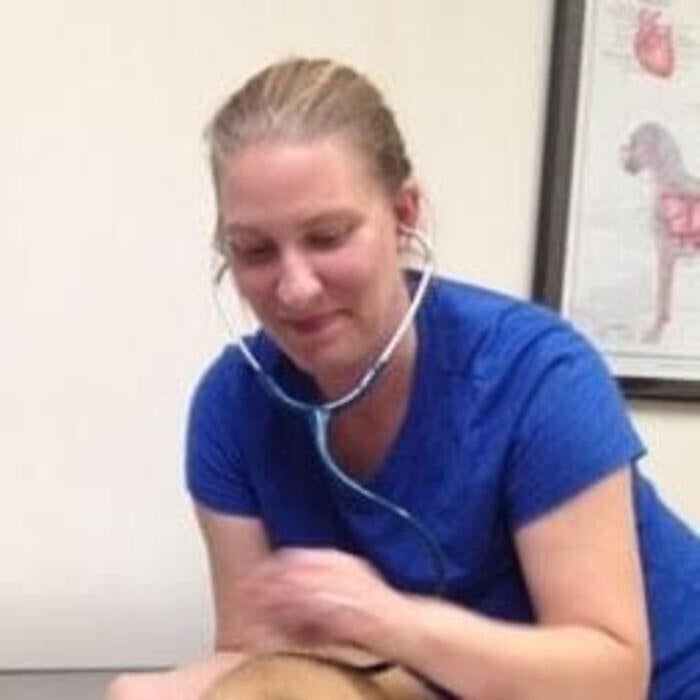 Juliana Rockwood, DVM
Dr. Juliana Rockwood has been practicing at SVH since 2009. Growing up in Napa, Juliana knew from a young age that she wanted to one day become a veterinarian. Her interest in veterinary medicine first brought her to Silverado Veterinary Hospital while in high school, where she worked as a kennel assistant and later a veterinary technician. After graduating from Napa High School in 1997, she attended Cornell University in New York, receiving a BA in Biology in 2001.
Juliana went on to receive MS and DVM degrees from Colorado State University, graduating in 2008. Immediately after graduation, she completed a one year rotating internship in small animal medicine and surgery at the Sacramento Veterinary Referral Center before rejoining the team at SVH. Outside of work, she enjoys hiking and spending time with her family which includes her husband Chris, son Matthew born in 2011, daughter Maya born in 2014, two cats, and an old mutt named Sam.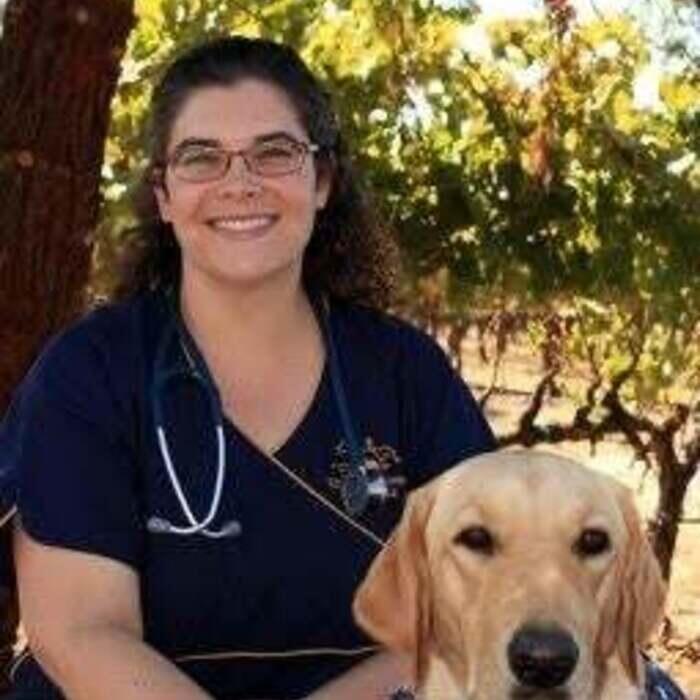 Josphine Mcgrane, DVM
Dr. Josephine McGrane joined the SVH team in 2015. She grew up and lives in Sonoma. Went to veterinary school at Oregon State University, with a combined degree from Washington State University. She has two beautiful daughters, 2 cats and a dog. When not at work she enjoys, hiking, traveling and spending time with her family.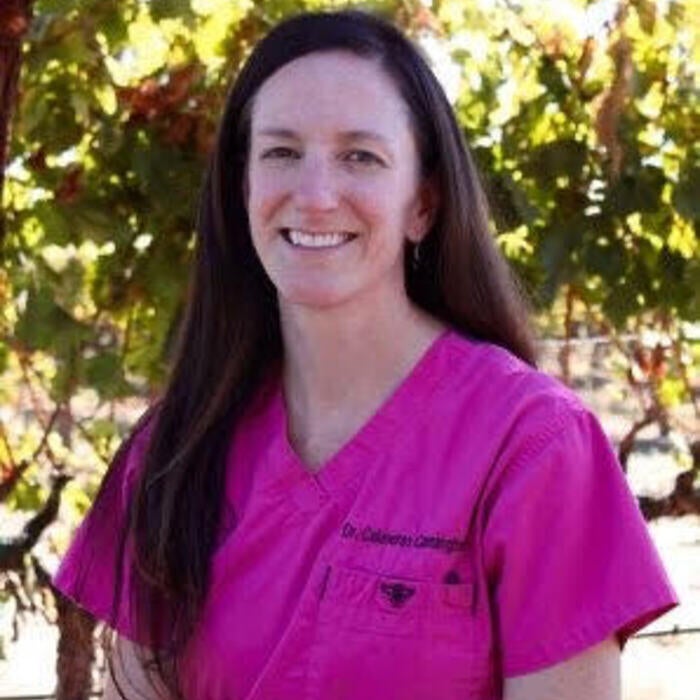 Calaveras Cunningham, DVM
Dr. Calaveras Cunningham was born and raised in Calaveras County, in a small town called Murphys, and grew up riding her family's Great Dane and out-to-pasture horses. Bit by the animal bug early, she headed to U.C. Davis for undergraduate studies and then served as a Peace Corps Volunteer in Guatemala as an animal husbandry volunteer for two years. She then lived in Iquitos, Peru for a year studying infectious disease called Leptospirosis before returning to veterinary school at U.C. Davis.
Since becoming a general practitioner in 2009, she has served as president and vice president of the Napa Solano Veterinary Medical Association and continues to volunteer for the Humane Society. Her passion is to provide the best quality of life possible to each patient; looking at the entire animal and its lifestyle, not just solitary problems. Her special interests include surgery and ultrasound. Dr. Cunningham currently lives in Napa with her smashingly handsome felines, Mr. Rufous Towee and Babacat; her troublesome terriers, Lula and Winston; her garden-destroying chickies, Bessie and Winona, and her tandem teammate and husband, Mike. When not stealing puppy and kitten hugs at work, she likes to cycle, run, travel, garden, and enjoy the fruits of Napa.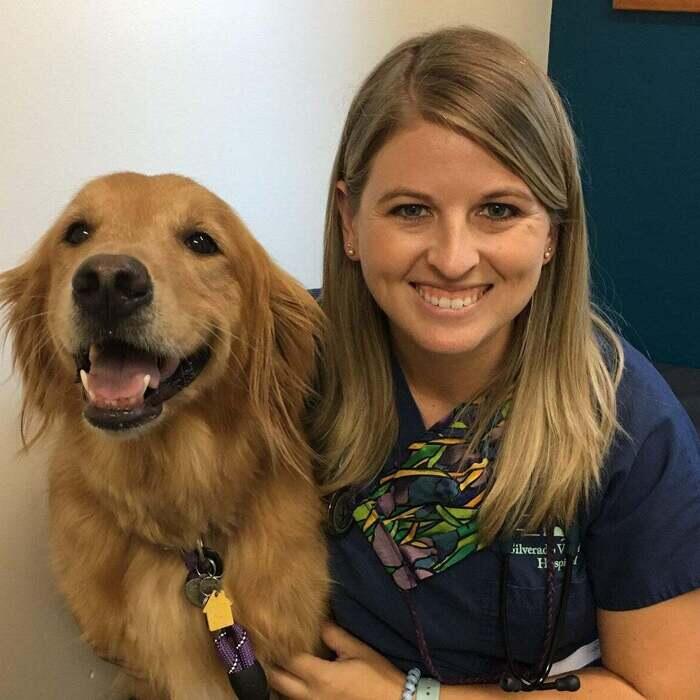 Caitlin Underhill, DVM
Dr. Caitlin Underhill grew up in Napa and since a young age, she has always had a passion for animals. After graduating from Napa High School she attended Cal Poly, San Luis Obispo where she obtained her Bachelor's Degree in Animal Science. Dr. Underhill then finished out her lifelong dream of becoming a veterinarian by attending Mississippi State University College of Veterinary Medicine where she graduated in 2017.
That same summer she married her high school sweetheart and began practicing as a full-time veterinarian at Silverado. She traveled back from Mississippi with two new companions, her beloved dogs Blue and Tracker. One of her most memorable animal experiences was traveling to Costa Rica and Nicaragua to participate in local spay/neuter and wellness clinics to educate and control the animal population. She continues to enjoy giving back to the community she grew up in and has been frequently spotted at local vaccination and wellness clinics. In her free time, she enjoys traveling, playing with her pups, and spending time with her friends and family.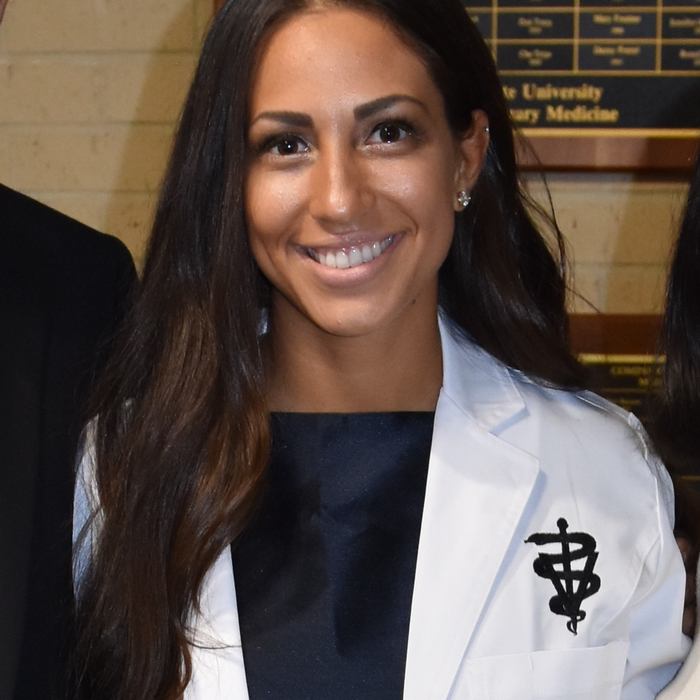 Renee Michell, DVM>
Dr. Renee Michell is from a small town on the Big Island of Hawaii called Waikoloa and had the desire to become a veterinarian at a very young age. After graduating from Kealakehe High School in 2008, she moved to Oklahoma where she attended Oklahoma City University on a women's wrestling scholarship. She received her Bachelor's Degree in Biology from Oklahoma City University in 2012. While studying there, she met her husband, Hieu. Dr. Michell then attended Mississippi State University College of Veterinary Medicine where she received her DVM in 2017. After graduation, she moved back to Oklahoma to be with her husband and worked with small animal general practices, emergency hospitals, and shelter medicine for 3 years. Dr. Michell then received the opportunity to move to Napa to work alongside one of her best friends from vet school, Dr. Underhill, and joined the SVH team in February 2020. Dr. Michell currently resides in Napa with her husband, who is a CPA for Crimson Wine Group, along with their dog, Mama Bear and two cats, Kabuki and Baby Cat. When not at work, she enjoys Pure Barre, running with her husband and dog, and discovering the variety of local organic food that Napa has to offer.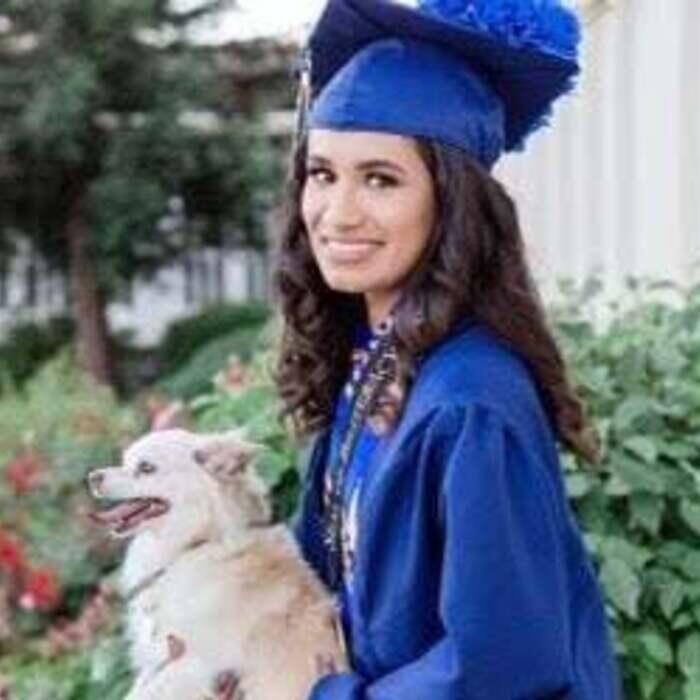 Carla Client Care Specialist
Carla has been part of the SVH staff since April 2021. She is a sophomore at Napa Valley college. In the future she hopes to pursue a career in the veterinary field. She has always had a passion for animals as they have been a part of her life growing up. Now, Carla has a spoiled 10 year old, long haired chihuahua. Her hobbies include spending time with friends, hiking and online shopping.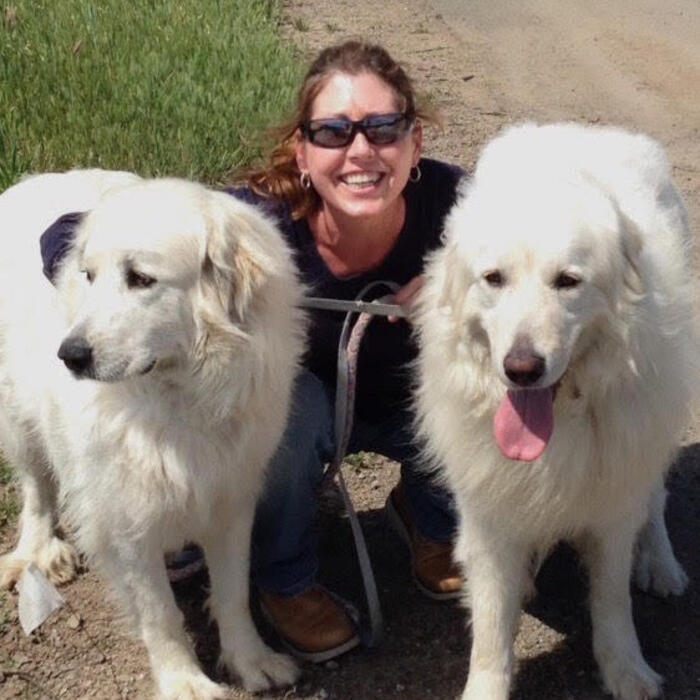 Kelly Client Care Specialist
Kelly joined the Silverado Vet team in 1999 as a kennel assistant, then returned in 2004 as a receptionist. Kelly earned her business degree from California State University Sacramento in 1992. Soon after she obtained her California Real Esate Broker License. Kelly was born & raised in Napa, a country girl at heart.
She grew up riding horses, participating in the local 4-H club & enjoying anything that had to do with animals & being outdoors. Her first experience fostering / rescuing animals began in 1987 when she worked for the Napa County Humane Society. She has since had many life ventures but I always come back to the animals, the only thing that genuinely makes me happy!
She apopted a Great Pyrenees named Kaleb from Silverado Vet in 2006. That one rescue changed her life. Since then the has rescued 3 more. 'Sasha', Leonardo' & 'Neve'. She also has a 16 year old jack russell cross named Cappi, my best friend! I'm so lucky to have the space to be able to rescue these 'gentle white giants' & I hope to continue. Kelly enjoys being outdoors, singing, music, trips to the ocean, gardening, cooking, full moons & hanging with her pets. "I am so lucky to have been a part of the Silverado Vet team, & for so long. I have learned from the best & I am 'truely blessed!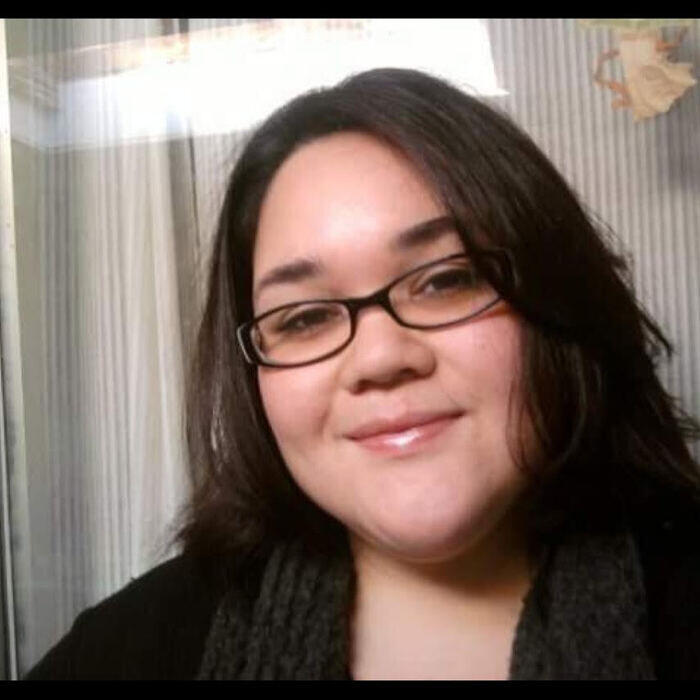 Julie Registered Veterinary Technician
My name is Julie, I'm a Registered Vet Tech and have been employed at Silverado since 2015. I've had a passion for and wanted to work with animals ever since I was little, I especially love penguins! I started my journey in the vet world as a vet asst/kennel asst in 2007. !After alot of hard work and !encouragement from my husband I finally completed schooling through Penn Foster and obtained my RVT liscence in 2019. !When I'm not at work I enjoy spending time with my first two loves, my son and husband. We also have a senior dog appropriately named Pappy and rat named Mike! I also enjoy cake decorating and every so often you can see my work on the SVH Media pages!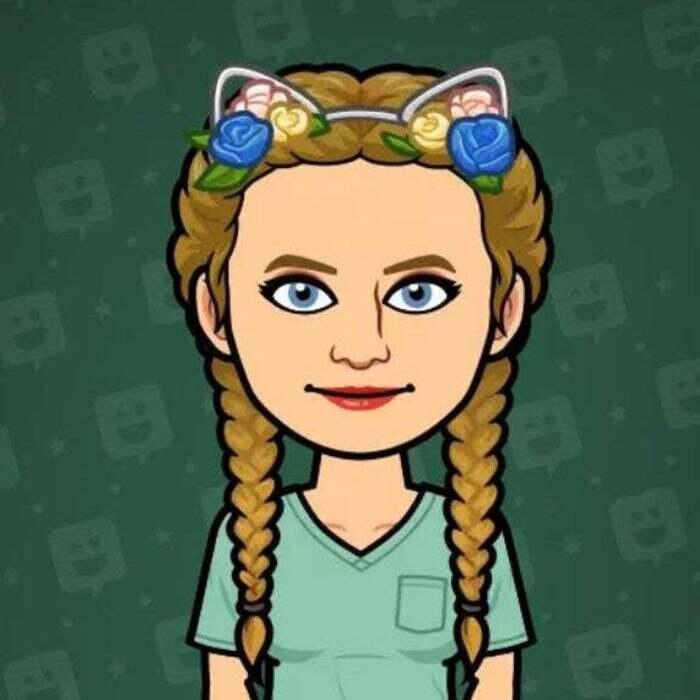 Makayla Registered Veterinary Technician
I have worked at Silverado since 2013. Graduated as an RVT in 2019. I have 2 cats and 2 dogs.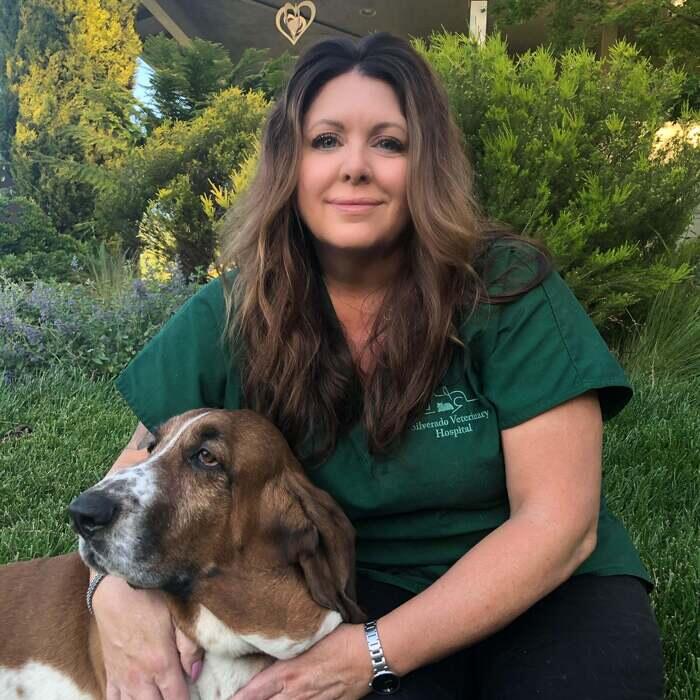 Wendy Client Care Specialist
Wendy has been with Silverado since August of 2009, if you have called Silverado, you most likely have spoken with Wendy! She has a wide variety of pets at home including dogs, cats, ducks, chickens and horses! Wendy is married to Kenny and together they have 2 beautiful daughters, Maycie and Josie. She enjoys spending time with her family and outdoors riding horses and hanging out with all of her animals!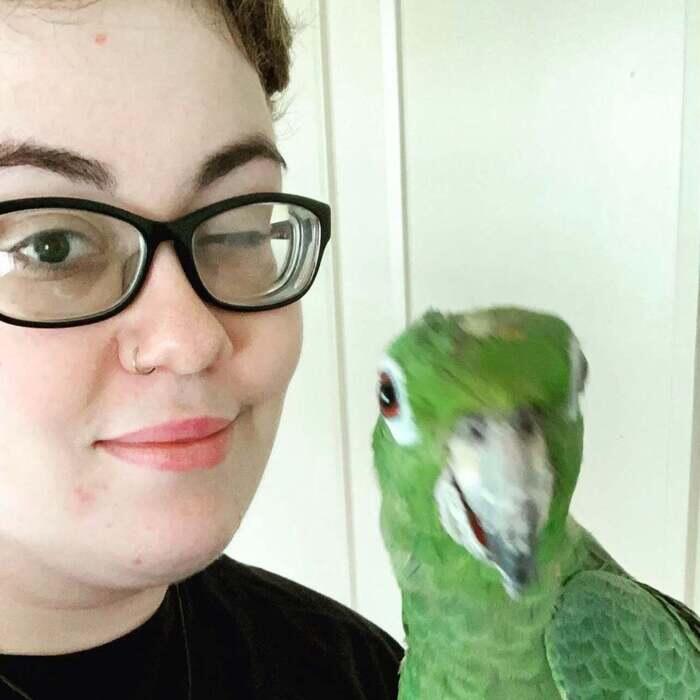 Caitlin Technician Assistant
I'm a tech assistant, I've been at SVH for 6 months and have been working in the vet field for almost three years. I'm in school to be an RVT. I live with my fiancé and my dad, Patrick the Amazon parrot (pictured), Alan the cat, and Maxine the tarantula. When I'm not working or studying, I like to journal and play video games in my spare time.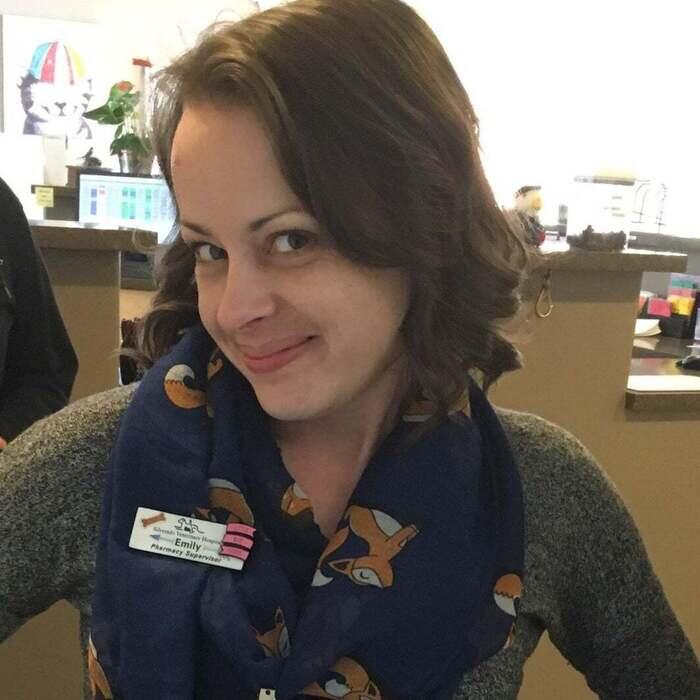 Emily Pharmacy Technician
Emily started at Silverado Veterinary Hospital in 2008. She has worked as a receptionist, a tech assistant and now runs the pharmacy. She enjoys spending time at home working on craft projects and quilting. Emily was born and raised in Napa; has tried to move away but always finds her way back to the valley. Her parents are her support system, standing by her side through anything that comes her way. She will always love coming to work to help all the animals get the medications they need.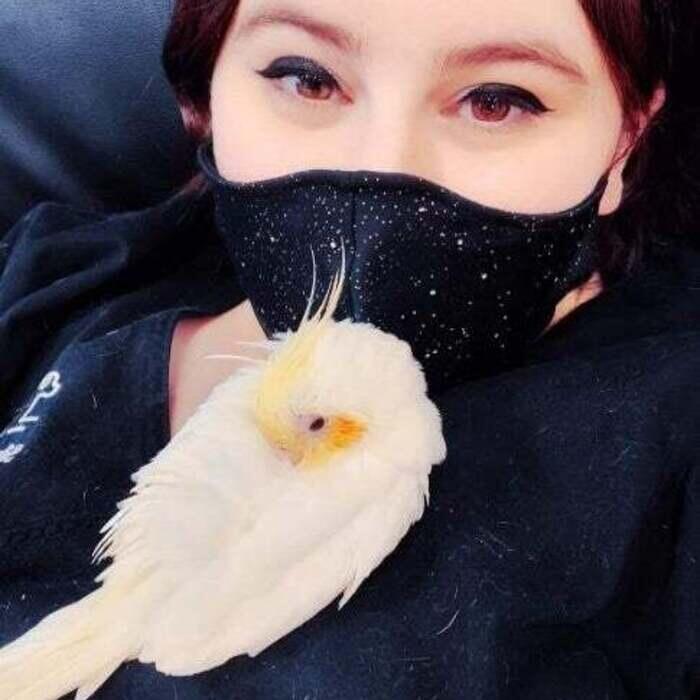 Jamie Kennel Technician
My name is Jamie , AKA the cat whisperer, I've worked as a kennel tech since Sept 2016. I have 4 cats and a dog, and I love drawing, playing video games, and picking on my RVT sister, Jessica!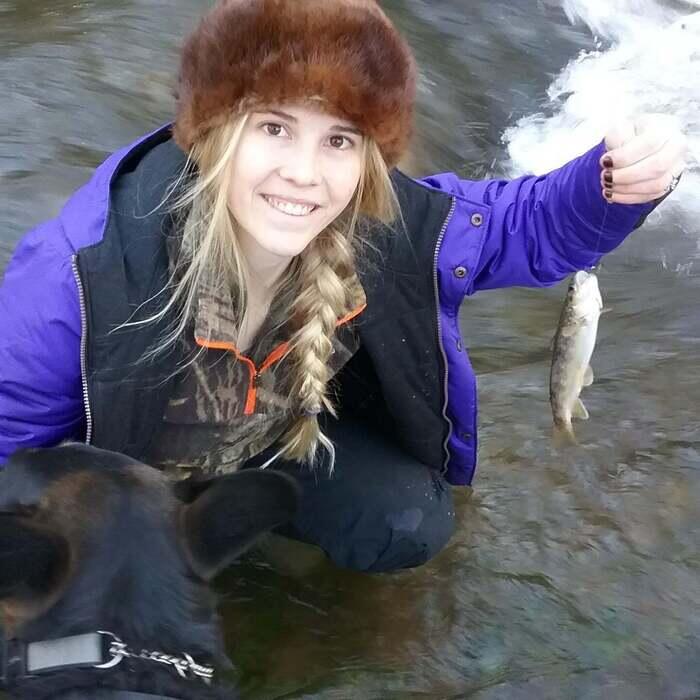 Natalie Kennel Technician
Natalie has been working with us since 2018. She is married with son and girl on the way! Has big loveable German shepherd Likes hiking, fishing, gardening, astronomy, geology, snorkeling and more.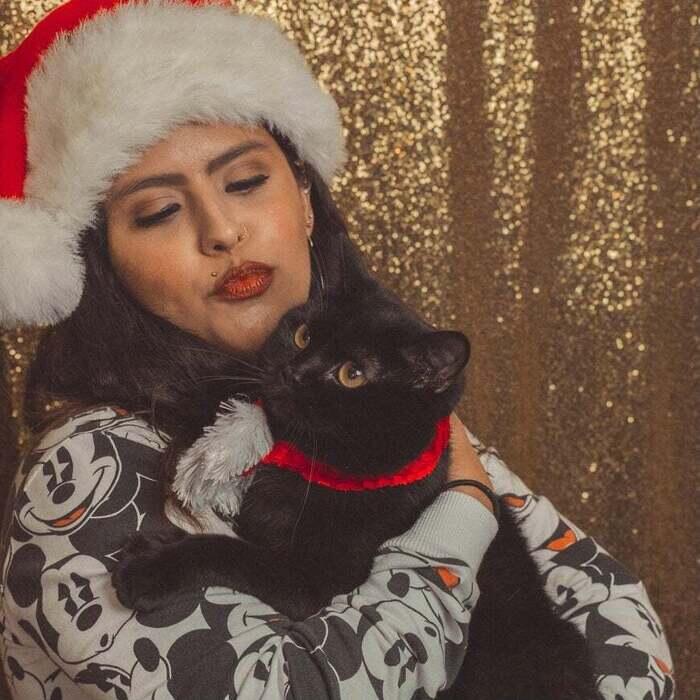 Yvette Pharmacy Technician
Yvette recently joined the SVH team as a Pharmacy Technician. Born and raised in Napa Valley, when Yvette was in elementary school, she was always drawn to books about dogs and cats more than any other literature. She knew one day she would end up helping them in one or more ways. From helping catch multiple escape artists from her neighborhood, finding care for urgent cases and homes for abandoned pets. Yvette credits all the animals she's lived with or had in the past, for furthering her interest, but one in particular solidified her next move, Jason, who passed away back in 2019. "Miss you buddy." Outside of work, she is also portrait photographer, plant enthusiast, loves going to Disneyland, and enjoys playing vinyl records for her furr family of three; Luna Tuna (the persian queen); Keanu Peeps (mixed main coon prince); Benny (a crested gecko who believes he's a dog).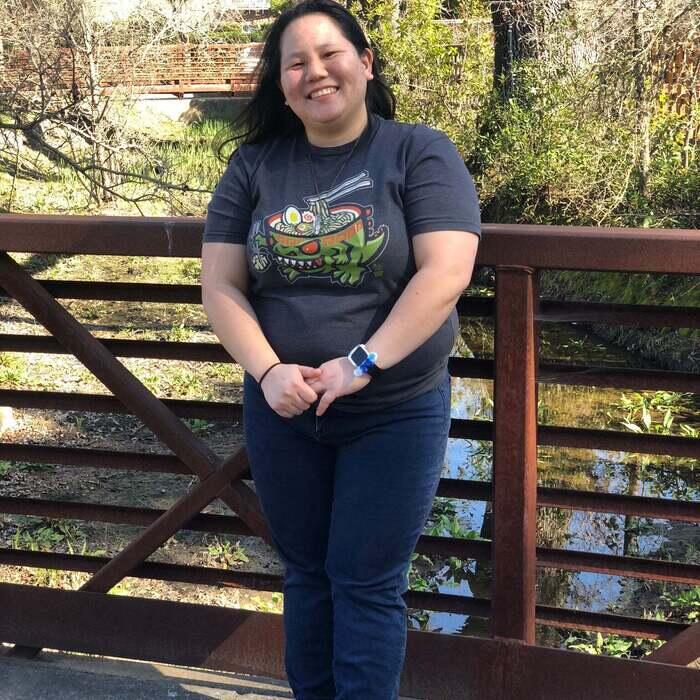 Amber Client Care Specialist
Amber is a receptionist who just recently joined us at Silverado Veterinary Hospital. After 3 years of being in the hospitality industry, she decided to make a career change and is loving every minute of it. She is a animal enthusiast and cat mom of 7. In her spare time, Amber loves spending time with her family. She's also a powerlifter and has competed in two powerlifting competition. She's hoping she can save each animal one check-in at a time.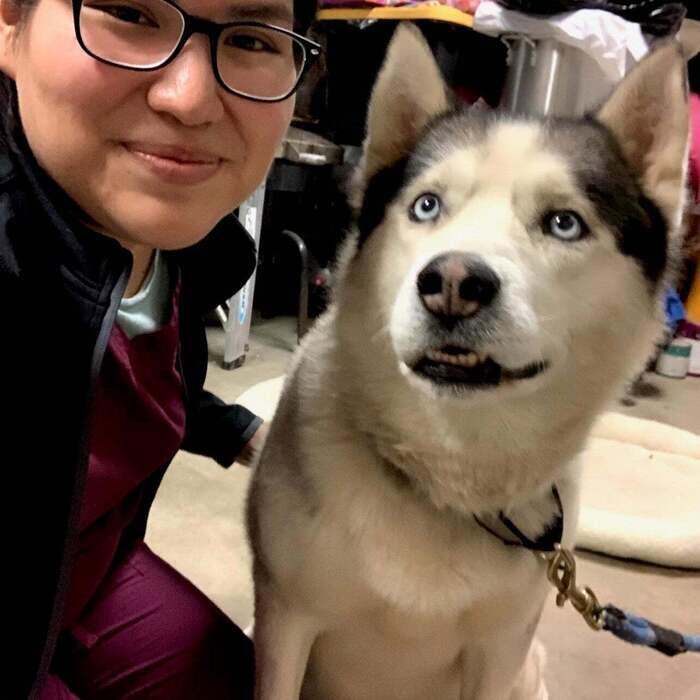 Melissa Registered Veterinary Technician
Hello my name is Melissa and I'm an RVT, I started a couple of years ago as a Tech Assistant and I left for a little while, now I'm working as a Tech in the back and I love it! I have 3 large dogs; Tequila, Frijol, and Canelo. I also have 2 Green cheek conures and 3 cockatiels. When I'm not at work I love to spend time with my family, go to the beach or hiking, and dancing. I am also bilingual in Spanish!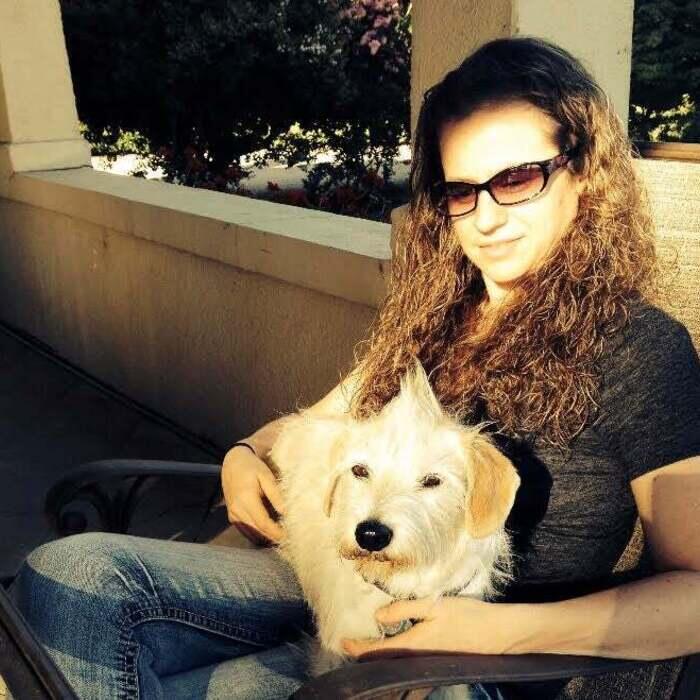 Amy Client Care Specialist
I have been working at SVH as a receptionist since 2007. I was born & raised in Benicia and now live in the beautiful Napa Valley. Among spending time with my cats & loving chihuahua, I enjoy gardening, traveling, & spending time with friends & family.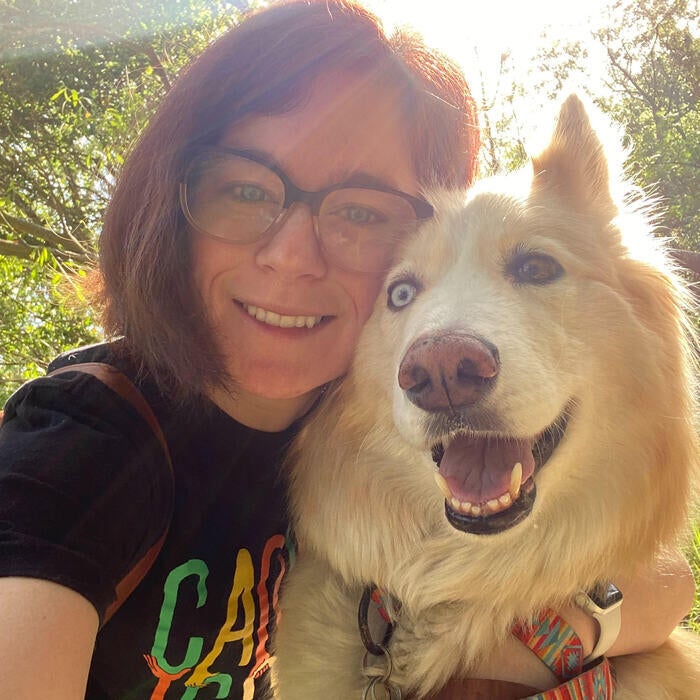 Tiffany Client Care Specialist
Tiffany has been a receptionist at Silverado Vet since 2020. She loves her rescue dog Bella, all things theatre, and reading.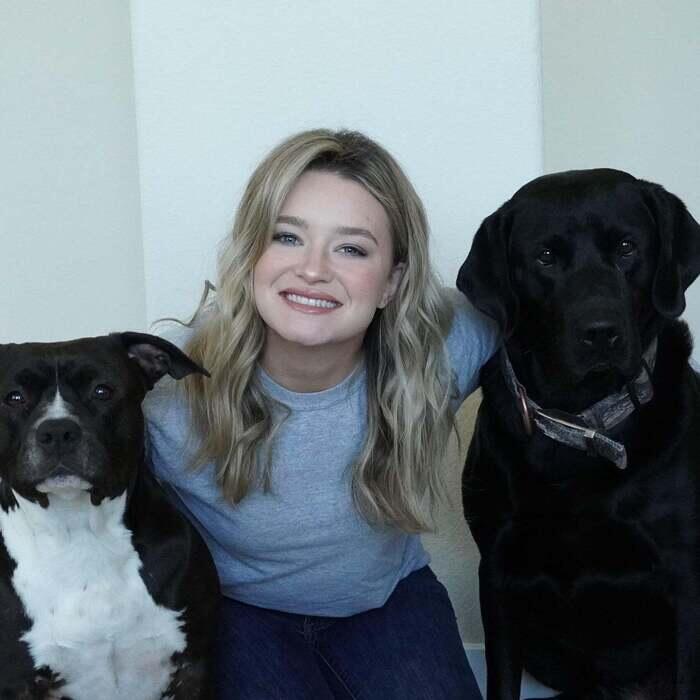 Tiffany Client Care Specialist
Tiffany is a receptionist who joined Silverado vet in April 2021. She loves to interact with all animals, but pit bulls have a special place in her heart. She has two dogs and likes to go hiking/adventuring with them.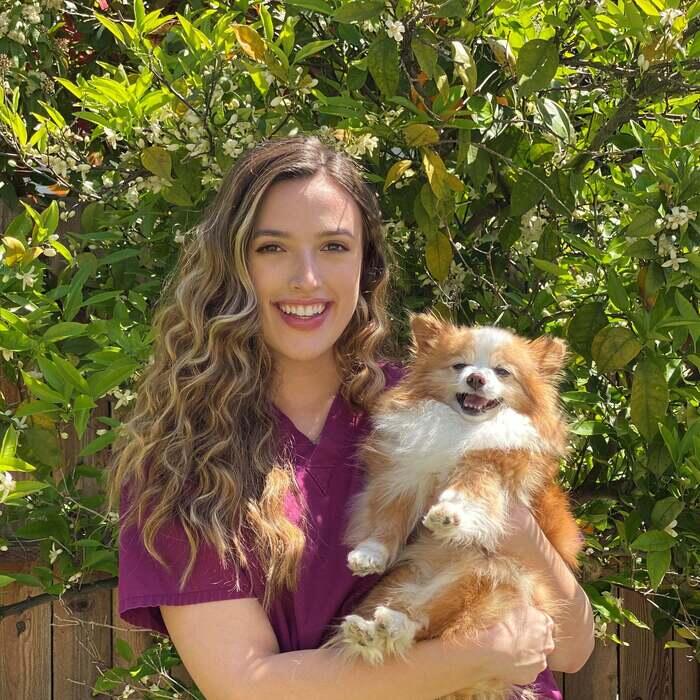 Brittany Technician Assistant
I'm Brittany, and I love being part of this amazing group of people here at Silverado! I've been with SVH since April 2021, and have had a passion for animals ever since I can remember. I started pet sitting for people in my neighborhood as a kid, and from there I started my own pet sitting business, enrolled in veterinary courses at UC Davis, and eventually landed my first job in the vet field in January 2018! I'm currently the mother of a Pomeranian mix who answers (selectively) to "Ginger", and a foot-long lizard named "Trevor". In my free time, I like to stay active by going to the beach, traveling, going to baseball games, and spending time in nature.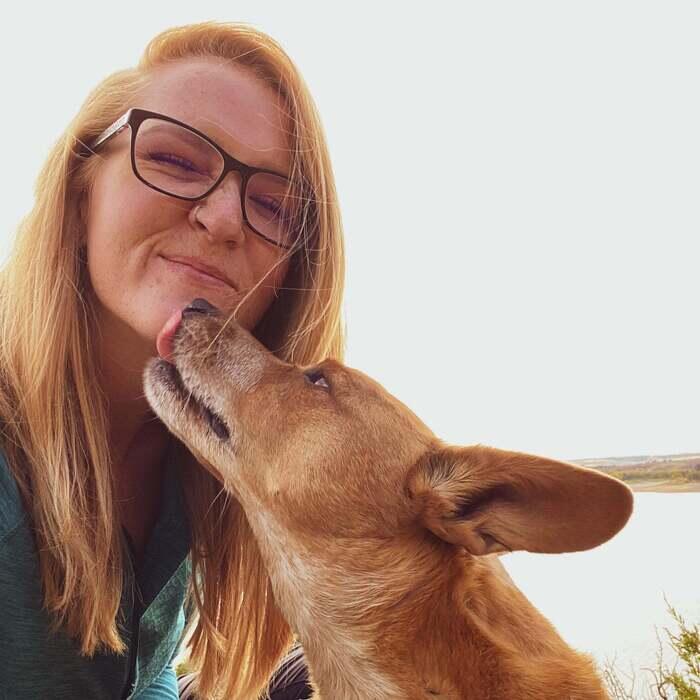 Natasha Client Care Specialist
Natasha Doyle is an original "Wyomingite," born and raised. Growing up with horses, dogs, sheep, rabbits, and chickens, and fish, she's always had a big place in her heart for animals of all sizes. Life in small town eastern Wyoming, working as a bank teller wasn't suffice, so she traveled to Napa mid May 2021, moved in with some of her family, and found the opportunity to start a career here at SVH as a receptionist. Always by her side is her pup Trigger, who attempts to play fetch and loves to go on new hiking adventures. Together they're quite the duo, they even share the same hair color. A few of Natasha's personal enjoyments include: photography, storm chasing, collecting old coins, and scary movies.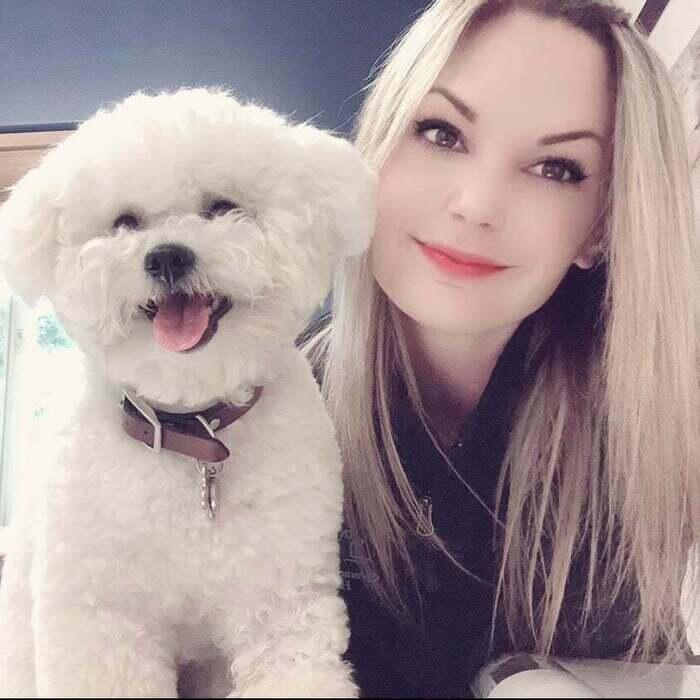 Meghan Technician Assistant
Meghan was born and raised in Napa Valley, and received her certification as a Veterinary Assistant in 2015. She has been an avid animal-lover all her life. Growing up, she would spend most of her time horse-back riding and exploring different hiking trails with her dogs. One of the things she loves most about being involved in veterinary medicine is the opportunity it brings to make a positive difference in the lives of both animals and people each day. Meghan has the goal of becoming an RVT and is an active volunteer at Napa Humane Society. When she has free time, Meghan enjoys writing, reading, creating poetry, being with loved ones, traveling, running, kickboxing, and doing yoga. Most of all, though, she loves being with her two pets, Jade the Siberian Husky and Jasmine the tabby cat.